Meet the Orca K-8 Specialists
Posted: | Updated:
Get to Know the Orca K-8 Specialists!
Drama
Physical Education
Visual Arts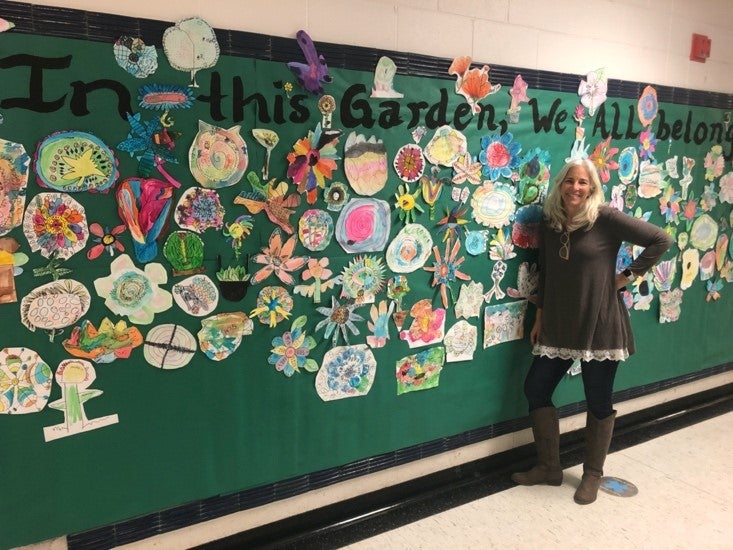 Hello! I'm Stacy Stark, your child's Visual Art teacher at Orca. There are amazing things happening in the art studio already! We've moved out to the annex next to the greenhouse – tons of light and space filled with possibility! On any given day, you'll hear music, laughter and creative activity!
Art at Orca is fun! But my ultimate goal for my students is for them to acknowledge and know that they are artists. Artists aren't just people who can draw realistically like so many of us think. Sometimes we think of Art as "just an add-on". But we know through brain and learning research that art-making creates positive brain chemistry, new connections and strengthens and grows brain cells. Below are not just traits of creative people, but life skills!
Artists make decisions
Artists try new things
Artists experiment
Artists share ideas
Artists appreciate each other
Artists reflect
Artists express themselves
Artists practice new skills
Artists tell stories
Artists collaborate
Artists solve problems
Artists celebrate multiple perspectives
Artists speak with images, rather than words
Artists share what's important to them
Artists take risks
Artists persevere
Artists develop confidence
Artists communicate in multiple forms
Artists use their imaginations
I believe every person is creative and an artist! In all my classes, K-8, students:
Explore various MEDIA (paint, pastel, markers, foil, etc.), practice and learn new skills (drawing, building, blending colors, shading, etc.) and care for and use a variety of tools and equipment
Make art that has meaning
Sit with mistakes and happy accidents
Give students CHOICES around pacing, process, ability, media and interpretation
Develop visual literacy (vocabulary building) starting with the Elements of art making (line, shape, color, texture, space, form, value) and Principles of art making (balance, proportion, pattern, rhythm unity, emphasis, contrast)
Reflect – including "gallery walks", success and challenge conversations, sharing medium discoveries, appreciations and vocabulary review
Middle schoolers are with me for a full quarter and will specifically explore 1) life drawing, 2) 3D art, 3) abstract art and 4) color theory
I'm looking forward to a fun and creative year with your child!