Orca Plus-After School Enrichment
Posted on: September 24, 2023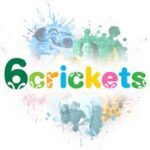 Hello Orca Families! Fall session for Orca Plus begins on 2 October 2023 and will run until 15 December 2023. You can start registering via 6crickets on 25 September 2023. Fliers have been sent home and posters have been put up. There will also be a note in the digest soon. Please help us spread the word!
Here are the offerings we have for Fall. I am working with these providers to get their 6crickets information posted but it is slow going so don't worry if you don't see them all posted right on 25 September.
We have also been in contact with a soccer provider but have no details about that one yet.
Note that Floorball (Floor Hockey) will be an 8 week session 16 Oct – 15 Dec.
Thanks for your patience!
Oct 2 – Dec 15
**Mondays 3:30-5:00 **
Wednesdays 2:15-3:45